AGx Concurrent Session with Washington State Horticulture Association
Three Engaging Leadership/Management Sessions
Tuesday Morning Dec. 2nd – 8:30, 9:30 and 10:30
8:30 am        Leadership Table – Why Food Safety Data & Analysis Deserves a Seat  
Drew Zabrocki of ApRecs will introduce real-life examples of leveraging field data at the sales desk to turn MRL/SPS issues into an opportunity, then moderate a Q&A after the two lighting (10-minute) talks.
Britt Dudek of Dudek Orchards will address management of data and technology from a grower's perspective; including how he presently leverages technology with packers and where he sees the future.
Clay Fox, is Vice-President of Information Services at River Point Farms (America's largest grower, packer, shipper and processor of onions). Clay will discuss the real-time exchange of information and the Produce Traceability Initiative that he has been working on and how that is being received by Subway, Chipotle, and Applebee.
Del Vanderhoff, Independent Family Farmer and CEO of Chamberlin Distributing has created new and expanded existing technological innovations to serve the grower, processor and wholesale customers throughout the Pacific NW and abroad.
9:30 am        Leveraging Data for Continuous Improvement (Lean)
Joe Dager, Lean Six-Sigma Blackbelt at ApRecs will moderate a Q&A after the following talks:
Jeromy Markwort is the Lean Coach at Pacific Northwest National Laboratory. Jeromy will discuss; Vertical Integration for Efficiency, Reduced costs and Staff Development or in Lean terms how vertical integration drives the need for Standardized Work and how Standard Work enables improvement.
Angel Reyes, Lean Champion & Food Safety Supervisor at Underwood Fruit & Warehouse Co, will discuss; Lean Culture: Is Your Company Ready? Underwood this past year started their Lean journey and learned quickly how better systems created improved behavior and attitudes.  
John Cooper is a Lean Fellow at Results Washington. He will be discussing the Lean Initiatives and how you can participate at the Washington State Government. 
10:30 am      The Collision of Data & Agriculture… Challenges = Greatest Opportunity
Britt Dudek of ApRecs will moderate a Q&A after the following three lighting (10-minute) talks. 
Drew Zabrocki of ApRecs will present the impending "data collision" of the consumer and producer and shed light into how the industry must take a leadership role in this inevitable evolution.
Laurie Simon of Strat-X will discuss the behavior shift that will be needed in the quick-paced world of technology as she shares her successes of aligning people, process and technology systems to leverage opportunities and mitigate risks. Laurie has direct history working with companies such as Costco, Microsoft, Yahoo!, Accenture, SAP and several others.
Dr. Clark Seavert, Professor at OSU will bring additional perspective to the discussion regarding return on investment and value of analytics in agriculture.
---
LIMITED SEATING –  RSVP & PASS REQUIRED
Please stop by the ApRecs Booth 25 L (Front Lobby) To Obtain Your VIP PASS
---
During the closing remarks at AGx, OADA member ApRecs will be introducing the Open Ag Data Alliance, an organization founded in America's Heartland who advocates clear privacy and security understandings with stakeholders and is developing the technical standards to support agreed upon privacy and security practices of farmers, producers and other stakeholders in the "food-data-system".  The OADA community is building a set of open API's for securely using data with the cloud that enable people work cooperatively and collaboratively in a secure manner. You can learn more about OADA at http://www.openag.io

The underlining principals of OADA is that Agricultural Data is valuable and that the data generated on behalf of a grower is owned by that Grower and that others don't have the right to take it and sell it or use it for their own purposes unless that's the intention of all parties involved.  ApRecs believes that information should be treated securely and confidentially.
While some may or may not be members of OADA, companies who leverage the ApRecs Platform which facilitates this type of clear privacy and security policies include (but are not limited to):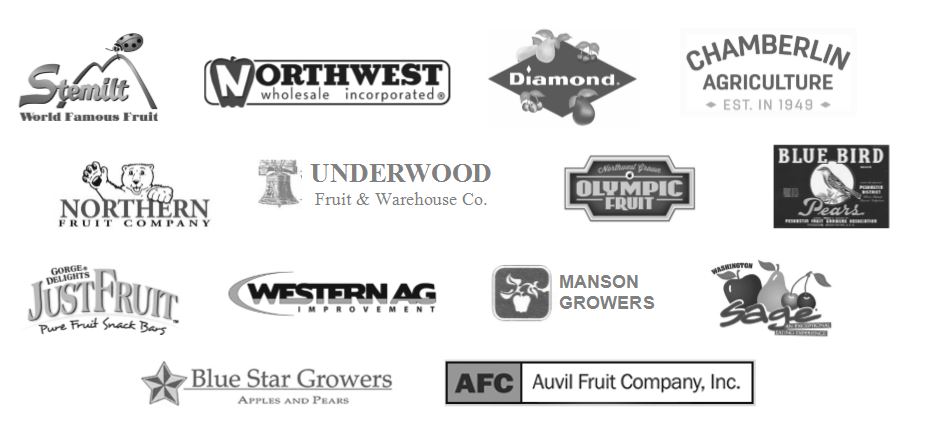 ---
LIMITED SEATING –  RSVP & PASS REQUIRED
Please stop by the ApRecs Booth 25 L (Front Lobby) To Obtain Your VIP PASS
---